---
---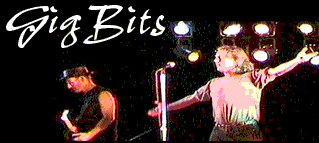 ---
Bits and pieces of stuff we have found interesting along the way. Maybe you will too.
---
---
A very beatnick impressionistic sketch of our

very own Randy by the very talented Lisa Higginbottom.

Don't be cuttin' your ear off just yet Lisa.

Trust the Texans to have such a place. Amen.

Randy grabbed this shot just as we were driving out of Austin.
This is a bit of a culture shock for us friendly, nice, and wholesome Canadian bred boys.

Here's a request that we don't see everyday.

The Shagadelic Hip?

The giraffe was something that Randy sketched out during a higher vision. "I was moved by a force beyond my own. . . if only I could remember what the hell I was on!" - the beer label found its way there some how.

A typical day at McD's we thought until we took a look

at the van parked below the sign and noticed

something wierd. Is this a paradox or an irony?

<thanx Kel for the shot>

A crazy sign we found in the Sault. This restaurant claims to be able to actually with no word of a lie keep the FLAVOUR in the steak!. . . go figure.
---
---
We get many requests for songs from the audience and
these ones speak for themselves. Obviously sent up near the
END of the night. Anyone recognize the hand writing?!

---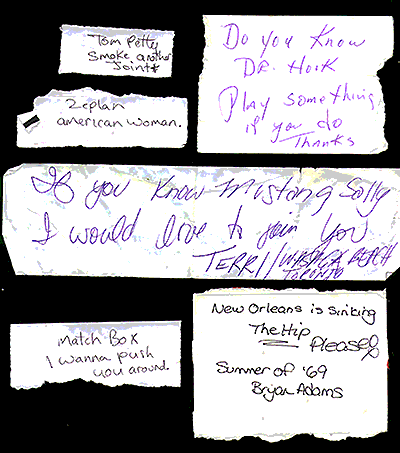 ---
---
| EmailUs | ClubListings | PlayGame | BackStage | Home |